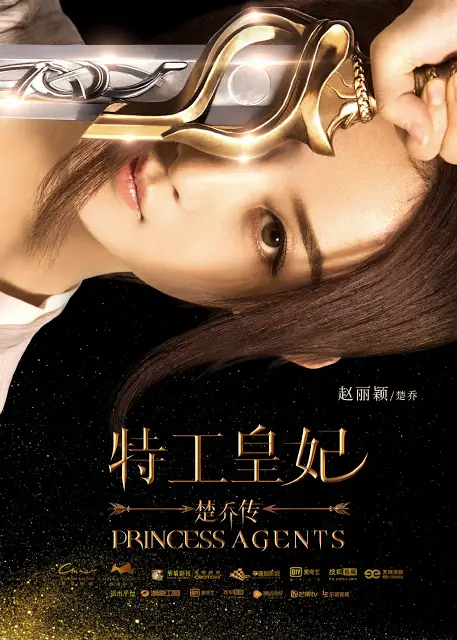 Princess Agents 楚乔传 has released character posters featuring 
Zanilia Zhao Li Ying 
(The Mystic Nine), 
Lin Gengxin 
(Sword Master), 
Shawn Dou
 (Tears in Heaven) and
Li Qin 
(Majesty of Wolf), putting a 90 degree twist to what should have been a generic promo. 
I've seen these floating around since last week, but decided to share it anyway since I already had it saved as a draft (lame excuse, I know, but this should be the last of my catch up posts). 
Besides,
 Zhao Li Ying encourages sharing as she comments
,
 "It is said that reposting this weibo can cure neck problems, of course, this is in a 90 degree angle."
The upcoming c-drama, which tells a story about a slave girl rebelling against her fate is slated for a tentative premiere date on

June 3 or 5

(it's June 5!). I won't be surprised if the date changes, so tune in for more updates.