Legend of Dragon Pearl
龙珠传奇 may not be the best show but it has its charms that are evident even in its latest batch of flowery posters. It is simple, sweet though not without melodramatic angst. After all, this is still a story quite like Romeo and Juliet except in the context of two warring dynasties.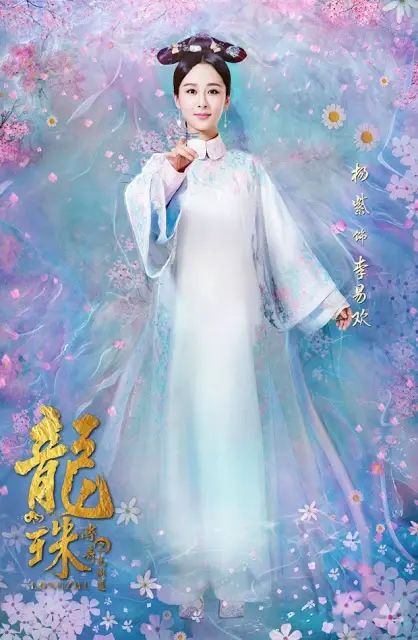 Yang Zi
plays Li Yi Huan whose real name is Zhu Yi Huan, the princess of a failed dynasty. Having been switched at birth, she is raised as the daughter of a general without knowledge of her true identity. Hoping to right the wrongs, her father betrothed her to the man who assumed her identity so that she might become queen by way of marriage. 
Growing up, she is surrounded by mentors and friends who have dedicated their entire lives towards bringing down the Qing Dynasty.
 Because of health reasons, she is exempted from rigorous training and courses through childhood while maintaining her cheerful and cheeky self. 
On a day when she sneaks out from home, she meets Emperor Kangxi who is incognito as an ordinary man, yet he is someone that she must never fall in love with. 
Qin Jun Jie as Kangxi, the Emperor of the Qing Dynasty. His youth is his weakness as well as his source of strength. Given his inexperience, he has yet to gather enough clout to have any say on matters involving the nation but he is clever, malleable and determined to bide his time in his plan to defeat Ao Bai.
 On a day when he was disguised as Long San, he meets Yi Huan when she was dressed as a boy and they quickly become friends and then sworn brothers.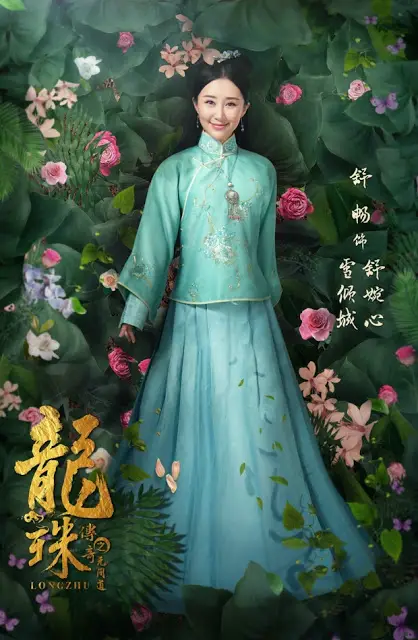 Shu Chang as Xue Qing Cheng, one of the children who grew up with Yi Huan. She is like Yi Huan's big sister and her exact opposite. She is beautiful, reserved and very capable at what she does. She is in love with Zhu Ci Xuan, yet he only has eyes for Yi Huan. In order to infiltrate the palace, she takes on the identity of Shu Wan Xin, the daughter of a Qing Dynasty official, and marries Kangxi as one of his concubines. 
Mao Zi Jun as Zhu Ci Xuan, the crown prince of the Ming Dynasty. He is intelligent, level-headed and quite exemplary as the figurehead who has been tasked with the burden of reviving a nation at a very young age. He has adapted quite well, almost perfectly to become the person that everyone expects him to be. Given his arranged marriage with Yi Huan, he has always seen her as his wife and partner to make a setup that is surely going to take a tragic turn once the heroine falls for another.
Han Cheng Yu as Ye Mo Sheng, one of the children who grew up with Yi Huan. He has been secretly in love with her and becomes rash and impulsive in all things concerning her. His over attentiveness towards her causes issues between him and Zhu Ci Xuan. 
Liu Xue Wen as Wu Ying Qi, the second son of Wu San Gui. In spite of his status as the son of a traitor who betrayed the Ming Dynasty, he falls in love with the daughter of a Ming Dynasty supporter. 
Source: Official Weibo