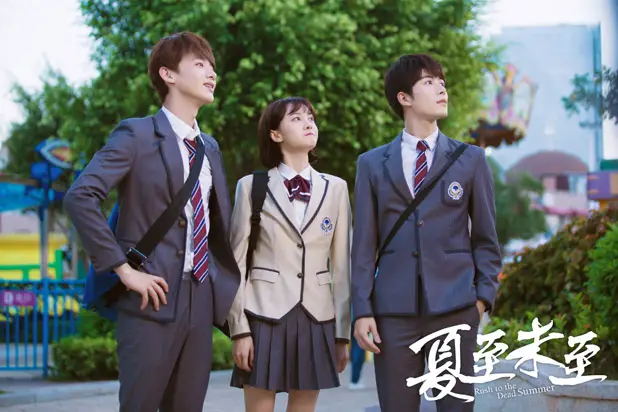 It's been almost a year since Zheng Shung won everybody over as the beautiful and brainy gamer in Just One Smile is Very Alluring. She has stayed away from the spotlight since then though it looks like the wait is finally over with
 her comeback project Rush to the Dead Summe
r slated to air this summer. 
She plays opposite Cheney Chen (Disguiser) to tell a story from the time when they were students to adulthood. It's reminiscent of Just One Smile in a way but the somewhat poetic character reveals indicate that it's going to be a complete one eighty in terms of plot. 
Cheney Chen as Fu Xiao Si, a person who often takes a step back to observe and assess the situation behind the scenes. He is not good at expressing himself but always bears the brunt of the burden. He is forever number one and a legend in his school. 
Zheng Shuang as Li Xia, everyone's ideal girl. She is kind and pure like a serene painting and holds a comeliness that you can't help but approach. Despite the pain and heartaches thrown her way, she maintains an unyielding attitude towards friendship and love. 
Bai Jing Qing as Lu Zhi Ang, always smiling and full of life. Because of life changes, he becomes a quieted version of himself, calm, gentle and understanding. He keeps a promise that he made to a brother and never forgets to take care of his friends. He is like a guardian angel, always protecting Li Xia and Fu Xiao Si. 
Xia Xin Tong as Yu Jian, an orphan who was once known as a problem student. She is independent and strong-willed. She has a beautiful voice that can move the world and the most unique name that means 'to meet'. She is one of a kind and longs to find her place in the world but life's twist and turns teach her to be practical and to learn the value of love. 
Chai Bi Yun as Cheng Qi Qi, the perfect girl who can do no wrong. She is a bright star born to bask in the center of attention attracting others with her beauty during her younger days and attaining glory as an adult. She seems to be living the life that any girl would envy but fate and ambition threatens to destroy her innocence. She is passionate, running into the flames head on in hopes of rebirth. 
Pang Han Chen as Duan Qiao, an architectural student. He is kind and also a little cute. He is a warm big guy who protects everyone in the simplest of ways.
Wang Yu Wen as Li Yan Ran, a princess who's caught in a one-sided love with Fu Xiao Si and loses herself along the way. 
Zhang Chao as Qing Tian, bold and daring. He has his own logic and views when it comes to many things and he longs for freedom. However, reality is cruel and he finds himself stuck in the same place, waiting for that lucky star to arrive.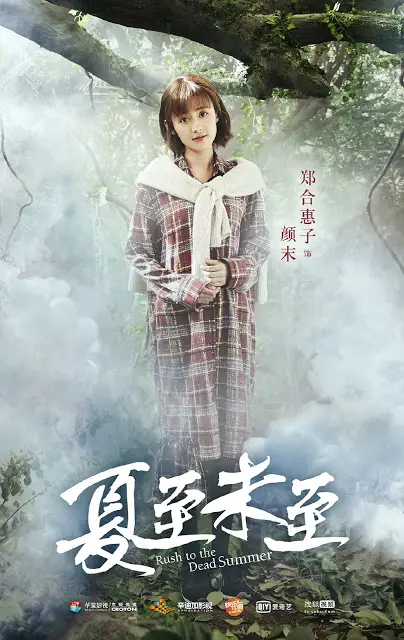 Zheng He Hui Zi as Yan Mo, a goddess in the eyes of the public but a quirky personality underneath. She is a tad immature and wholly adorable. She is a lady with a sense of justice, unafraid to charge forward. When it comes to love, she carries the same dedication and will stop at nothing even if it consumes her. 
Source: Official Weibo