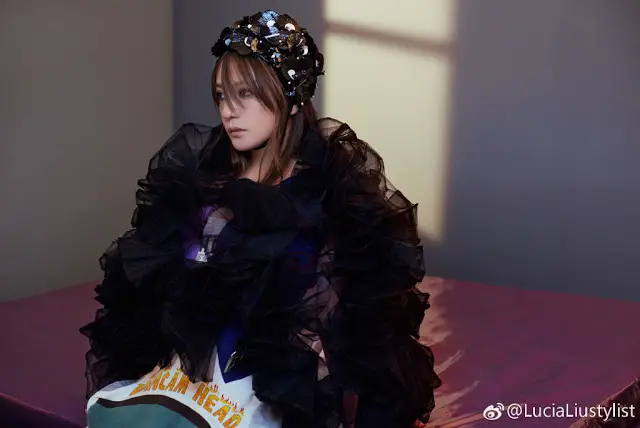 Just the other day, someone asked me whether Vicki Zhao was still acting. I wanted to answer with a resounding Y-E-S to this ludicrous question but it's actually a fair thing to ask when I realize that the actress has been in the business for over twenty years. 
She definitely skyrocketed in fame because of My Fair Princess that was followed by another hit drama Romance in the Rain but she has gone even further in her career to become a filmmaker, singer, movie star and philanthropist. 
It takes incredible talent and sensibility to stay popular for so long and she definitely has an air of someone who's been there done that. 
With that confidence, she graces the cover of T Magazine this March decked in clothes that remind me of Lady Gaga, but let's face it, she can pull it off and turn it into avant garde chic somehow. She also turned 41 yesterday though she doesn't look it.