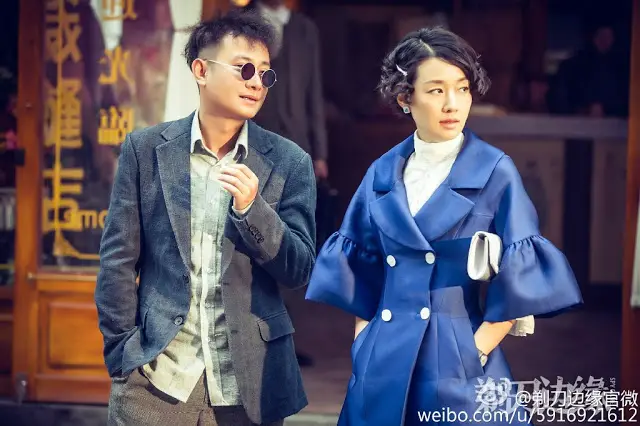 Razor 剃刀边缘
 is a 48-episode Chinese spy thriller that airs after the series finale of Cecilia Liu's The Battle at the Dawn though the similarities are uncanny considering that both revolve around a police station in Harbin during the 1930's.

The series stars married couple Wen Zhang and Ma Yili who last worked together in Little Daddy three years ago. Neither are idols, which diminishes my knowledge of them to practically zero, yet they seem to be quite a talented pair. In fact, Wen Zhang is often seen in high-profile movies like Mermaid and Journey to the West. 

He also takes the reigns as the Director this time (not his first time) and even joked that a lot of people have typecasted him as a demon that no one dares to use him anymore, so he can only make a film and hire himself.

Xu Cong Liang (Wen Zhang) is a resourceful yet unmotivated police officer whose experiences inspire him to become a hero truly dedicated to serving the country. He starts out at odds with Guan Hai Dan (Ma Yili), a legend in the police force and their interactions pave the way for a romance amidst a time of intense political turmoil. 

Release Date: March 20, 2017 Beijing TV and Dragon TV
Rate your favorite Chinese dramas in 2017.