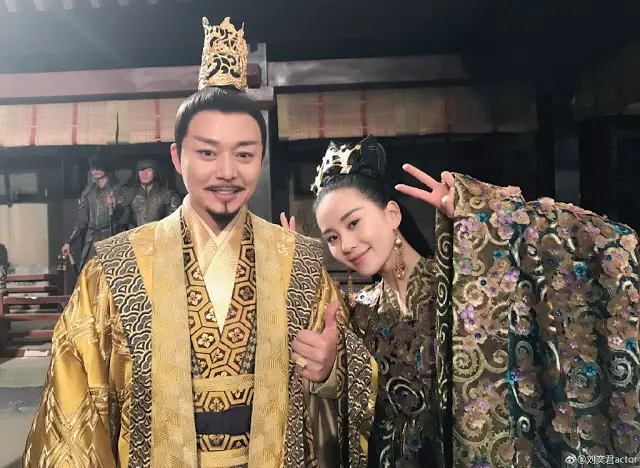 On March. 1, Liu Yi Jun spent his last day on the set of Lost Love in Times in Ningbo Xiang Shan. He 
posted on weibo, "#LostLoveinTimes Heavenly Emperor has finished filming, You have given me beautiful memories. Thank you!"

The 47-year-old actor is best known to international audiences for his impressive performances in Disguiser and Nirvana in Fire. Both had him in a position of power though Lost Love in Times takes it a step further to turn him into someone unrivalled in authority as the Emperor himself. 


He will be playing a strict father figure to the main leads of the show that include William Chan (The Mystic Nine), Cecilia Liu (Imperial Doctress), Xu Hai Qiao (Detective Samoyeds), etc. He is cunning, ambitious but also passionate, which is not far from his other roles. As a fan, I could never hate his character because I'm usually in awe at his acting talents. 
I just pray that his character will not be anything like the Emperor in Eternal Love, because I still have beef to settle with that guy. Interestingly, Lam Yuk Fan who directed Eternal Love is also the director for this one.