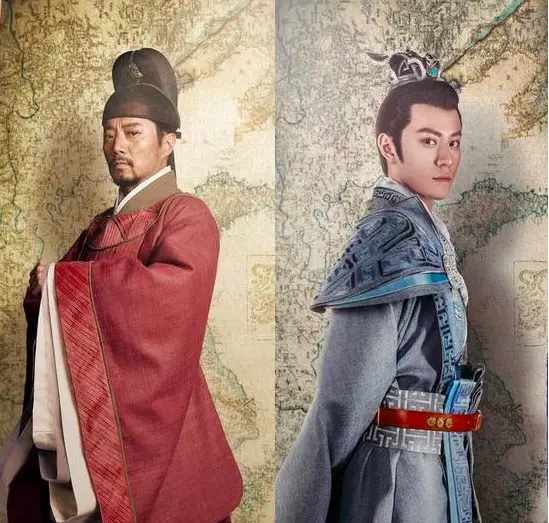 Peace in Palace Peace in Chang An
天下长安
 held its opening ceremony in Hengdian this afternoon and released two character posters in conjunction with the event. 
In his first comeback to dramaland after four years, Zhang Han Yu (The Great Wall) will play a man who aspires to help the people and finds the opportunity under Li Shi Min. 
Qin Jun Jie
 (Legend of Dragon Pearl) will play Li Shi Min who is known as one of the founding fathers of the Tang Dynasty. 
With a budget of five hundred million RMB, the production team spares no expense to hire a high calibre crew and it is said that Dong Zhe who writes the screenplay spent nearly ten years perfecting the script. 
The ensemble cast is huge as well headlined by 
Han Dong
(Lost Love in Times) and 
Shu Chang
(The Glory of Tang Dynasty) to name a few. 
There's also Zhang Han Yu and even though I haven't seen much of his previous works, I keep hearing good things about his acting creds as a serious actor. Besides, it's nice to not start off with a romance heavy drama for a change, perhaps we'll get a bromance.