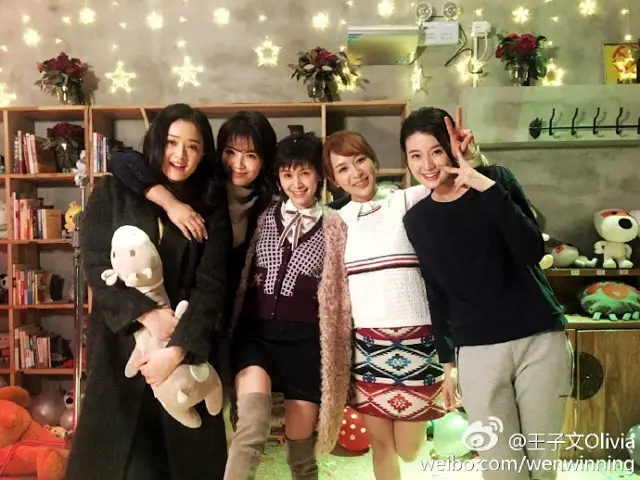 After filming began on September 27, 2016 in Shanghai, Ode to Joy Season 2 
欢乐颂2 shot its final scene with all the ladies together on January 9. 
Liu Tao (Nirvana in Fire), Jiang Xin (Journey of Flower), Olivia Wang (When A Snail Falls in Love), Yang Zi (Legend of Chusen) and Qiao Xin have been appearing as the fab five from fashion shoots to the red carpet which is a testament to the success of the production as well as the friendship they have forged because of it.
Liu Tao has even been sharing photos on social media like the one she took alongside Jin Dong who plays her one of her love interests. He finished his scenes just before New Year's Eve while she finished hers on January 20. 
Producer Hou Hong Liang sends his regards to the entire cast and crew who are seen in a celebratory mood on the 22nd floor of the production's humble abode. The series is scheduled to premiere on May 7, 2017.