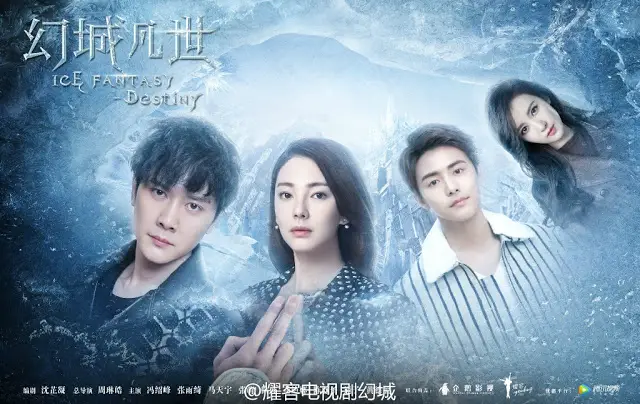 I couldn't believe my ears when I heard that Ice Fantasy was getting a sequel but it's happening alright and its first stills have just been released starring Feng Shao Feng (The Starry Night the Starry Sea), Kitty Zhang Yuqi (Legend of the Cat Demon), Ray Ma Tianyu (Liang Sheng) and Alina Zhang Meng (Weekend Parents). 
Brought by a collaboration between Tencent and Youhug, 
Ice Fantasy Destiny 幻城凡世
 transports the epic fantasy adventure story into a futuristic setting. 
It is year 2020 and 
Kasuo has been reincarnated as Feng Suo, the head of a high technology company. He inadvertently unlocks memories of the past and regains his power, thus igniting a new chapter in the history of the ice and fire tribe. 
Kitty Zhang Yuqi who has made a name for herself as a movie star will try her hand in television as the heroine Li Luo, who was previously played by Victoria Song 
(Sword of Legends Movie).
Any thoughts, objections, violent reactions? Because the idea seems so far out of left field that I'm having a hard time making sense of it.  

Release Date: March 8, 2017 on QQ Tencent