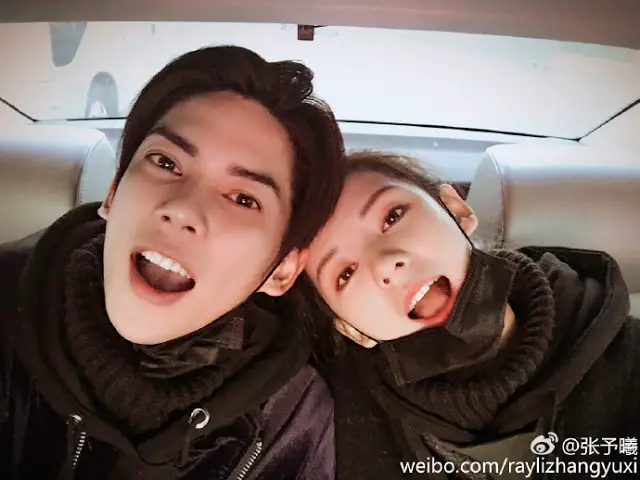 On February 4, 2017, Chinese actress Zhang Yuxi (24) posted a number of couple pictures of herself with Taiwanese actor Kenji Chen Bo Rong (32) who was one of her leading men in the romantic comedy My Little Star.
Fans can be seen gushing and asking whether this is indeed a dating announcement and I think it's safe to say that it is. 
I've been recently shipping her with Chen Xiang due to Magic Star but hey, real life trumps fiction. He's handsome, she's pretty and they make an adorable pair. C
ongrats to the happy couple.