Ode to Joy 2 欢乐颂2 is the sequel to the slice of life drama following five modern day women and their personal experiences that shape their outlook on friendship, romance, family, and work. 
The 52-episode Chinese TV series is produced by Hou Hong Liang and it brings back much of the beloved cast
. 
In fact, lead actress Liu Tao
 posted a picture of herself and the girls on weibo along with the caption, "Yes~we're back." 
And just like that, they are back to lead the sizeable ensemble cast starring 
Liu Tao
, 
Jiang Xin
, 
Olivia Wang
, 
Yang Zi
, 
Qiao Xin
, 
Wang Kai
, 
Yang Shuo
, 
Zhang Lu
, 
Wu Hao
Chen
 and 
Deng Lun
.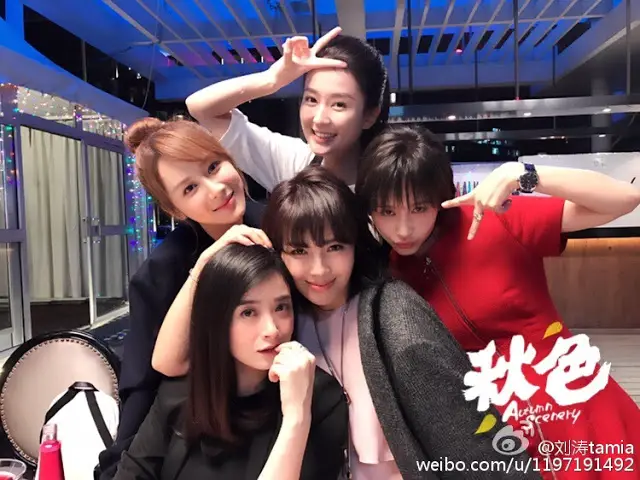 The story takes place close to new year and along with it comes a bevy of new challenges. 
Andy (Liu Tao) welcomes a romance with wealthy heir Bao Yi Fan (Yang Shuo) yet his complicated background becomes a problem. Fan Sheng Mei (Jiang Xin) attempts to start anew but she feels constricted by her family and increasingly frustrates her boyfriend Wang Bo Chuan (Zhang Lu). 

Qu Xiao Xiao (Olivia Wang) and Zhao Qi Ping (Wang Kai) have a hard time seeing eye to eye, breaking up and getting back together many times over. Qiu Ying Ying (Yang Zi) is passionately in love with Ying Qin (Wu Hao Chen) and gives the relationship her all. Guan Ju Er (Qiao Xin) has fallen head over heels for young rocker Xie Bin (Deng Lun) in spite of her parents objections. 

It's a lot to take in especially if, like me, you haven't seen Ode to Joy but I get the sense that this is the kind of show that has something in store for everyone and if it's as good as everyone anticipates, then I'm in it for the long haul. 

Release Date: May 11, 2017 Dragon TV and Zhejiang TV 

Rate your favorite Chinese dramas in 2017.