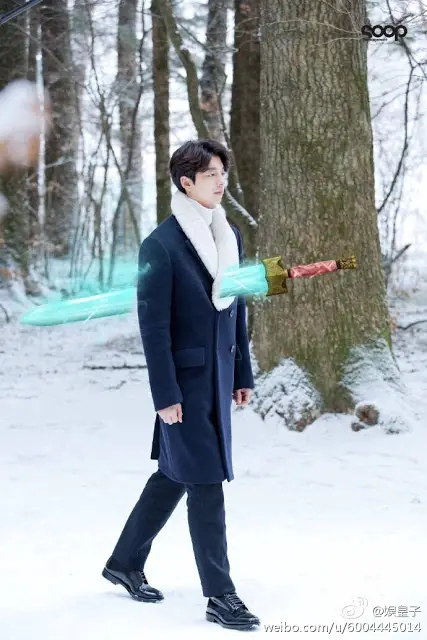 The Lonely, Shining Goblin has reached insane popularity and for good reason. It is well-written, well-made, well-acted, even well-sung, and can I say near perfect? But t
his post is not about the highly talked about Korean drama but rather about a trend that has cropped up because of it. 
It's hard to think about Goblin and not remember Gong Yoo carrying a sword that serves as both a reward and a punishment. It's poetic really in a tragic sort of way but utterly hilarious when everyone and their mother are shown with the same sword sticking out of their chest
. 
On Jan. 20,
Park Bo Gum
(Moonlight Drawn By Clouds) who was in Taiwan apparently sent a Goblin crew member a picture of himself with the sword in support of the series finale. 
Netizens have been quick to ride on the trend but of course, I chose the ones featuring much-loved Chinese celebrities such as
Zhao Li Ying
,
Kris Wu
,
Lay Zhang Yixing
,
Yang Yang
,
Eddie Peng
and
Yang Mi
.