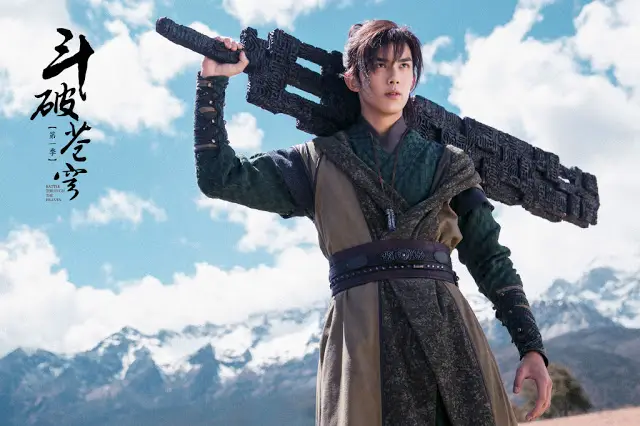 Battle Through The Heavens Season 1 or Fights Break Sphere 斗破苍穹 is a 45-episode Chinese drama headlined by
Leo Wu Lei
(
Nirvana in Fire
). The young actor started racking up leading man roles even before he turned legal and he's seeing the fruits of his labor with all his shows premiering this summer (Asura being an exception, perhaps that movie will get to shine at another time). 
With Wu Lei's 
Tomb of the Sea
 still on air as a web drama, Battle Through The Heavens is headed for national TV to take over the Meteor Garden time slot on Hunan TV. It is based on a
 novel by Tian Can Tu Dou 天蚕土豆 who also wrote Martial Universe 
and
 follows the standard
 thoroughfare where our young hero 
joins a school in a quest to become stronger. 
After he overcomes
 an attempt on his life, he embarks 
on a journey to avenge his family and seek justice.
It sounds like what could be an epic adventure though the trailer is light, humorous
 and feels more like the
 family-friendly fantasy movies that do so well on Lunar New Year. 
Martial Universe
 was also completely different in tone and that didn't work out too well, so I'm not quite sure about this just yet.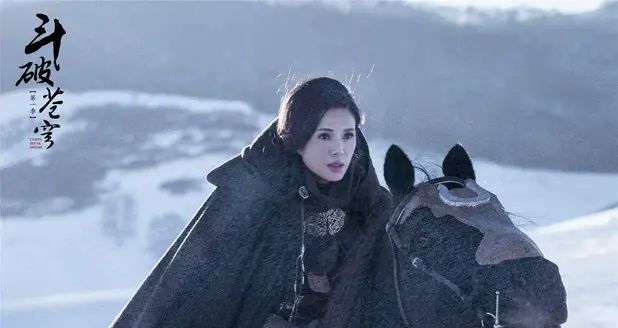 Rather than being excited about anything else,
 I am most interested to see 
Carman Lee
 who is still remembered as Little Dragon Girl from the 1995 Condor Heroes. She returns to costume dramas after more than a decade to play the mother of Wu Lei who coincidentally played the younger version of Yang Guo in
Romance of the Condor Heroes
.
Joining Wu Lei are
Jelly Lin Yun
 (
L.O.R.D. 2
) as his leading lady and 
Li Qin
 (
Princess Agents
) who makes a special appearance.
Baron Chen
 (Guardians of Ancient Magic) seems to be playing an old man. He's still handsome though. 
Also in the cast are Liu Meitong, Xin Zhilei and members of the Chinese boyband X Nine – 
Xiao Zhan, Wu Jiacheng, Peng Chuyue and Jason Koo. 
Release Date: September 3, 2018 Hunan TV (two episodes every Monday to Wednesday at 10pm), iQiYi (episodes released 12 midnight)
Vote for your favorite 2018 c-drama recommendations.