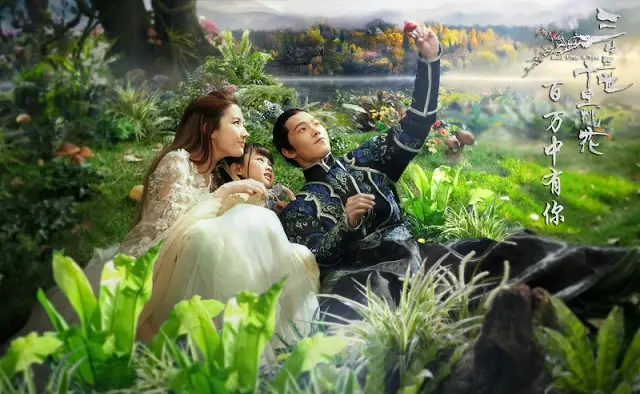 The drama version of Three Lives Three Worlds Ten Miles of Peach Blossoms starring Yang Mi (Les Interpretes) and Mark Chao (The Warriors Gate) premieres in January while the movie starring Crystal Liu (Return of the Condor Heroes) and Yang Yang (Just One Smile is Very Alluring) is expected to premiere in the summer of next year. 
It probably doesn't come as a surprise that both adaptations tell the same story about the same characters from the same novel. With a setup like that, similarities are a given and to be honest, I kind of like the little friendly competition that they have going on. 
Nevertheless, 
the movie seems to have a leg up with Yang Yang and Crystal Liu who are spitting images of a deity, especially when you sprinkle them with fairy dust and throw on the costumes. Even so, it boils down to acting anyway so I won't be too quick to judge though I have to say, the one with the family pic is adorkable.