Romance of the Condor Heroes 神雕侠侣 has premiered to much discussion. Some are upset with Yu Zheng's directing and Michelle Chen's casting, and some even wish that Zanilia Zhao take the lead instead since she already cameos on the show as the mother of the main protagonist, played by Chen Xiao.

For such a beleaguered production, the ratings surprisingly sway in its favor and for what it's worth, I really enjoyed it in spite of the fact that it is the sappiest adaptation I have seen so far. Yes, that means that I liked Michelle Chen too even though the side buns on her head (I refuse to include a picture) bothered me as much as everyone else.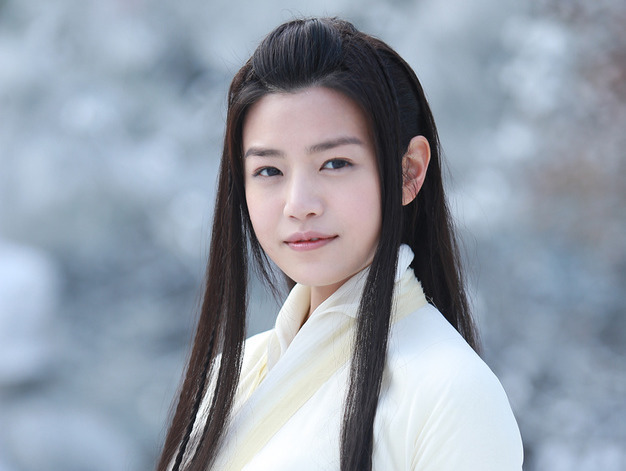 The 54-episode Chinese TV series adapted from a popular novel by Jin Yong 金庸 revolves around Yang Guo, the son of a traitor, who braves everyone's judging eyes and continues
 to win people over through unconventional methods.
However, the story is not merely about a hero's journey but also a forbidden romance between a student and his teacher and also a martial arts spectacle involving a nation's stand against its enemies.
To retell a story of this calibre is no feat, which makes for a gigantic cast that includes Chen Xiao (Three Heroes and Five Gallants), Michelle Chen (Legend of Qin), Zheng Guo Lin, Yang Ming Na, Viann Zhang (Border Town Prodigal), Yoki Sun Yao Qi (The Lost Tomb), Zhao Han Ying Zi (Heavenly Sword and Dragon Sabre), Mao Xiao Tong (Princess Weiyoung), Zhang Zhe Han (Legend of Banshu), etc.

It is where Elvis Han (Monster Killer) got his start and probably where Wu Lei (Nirvana in Fire) played the younger version of someone else for the last time. 

The guest list is equally expansive starring Kevin Yan Kuan (Three Heroes and Five Gallants), Christopher Lee, Yang Rong (Legend of Flying Daggers), Zanilia Zhao Li Ying (Legend of Zu), Chen Xiang (Magic Star) and many more.  

Rate your favorite wuxia series in 2014.