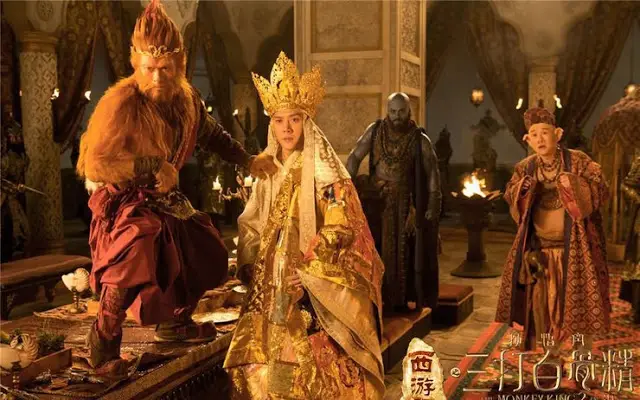 The creators of the original return with Monkey King 2 西游记之孙悟空三打白骨精 and even coincided its premiere to commence on the Year of the Monkey, no doubt as a gimmick to entice viewers to go bananas for it. 

Aaron Kwok
 returns but instead of Bull Demon King, he takes on the titular role as the Monkey King while th
e rest of the cast includes
Feng Shao Feng
(Ice Fantasy),
Gong Li
,
Xiao Sheng Yang
,
Luo Zhong Qian
and
Kelly Chen
. 
The story follows a familiar setup told over and over in the context of Journey to the West. A villain plots to capture Tang Seng and she is Bai Gu Jing, Monkey King's long time nemesis.

Release Date: February 8, 2016