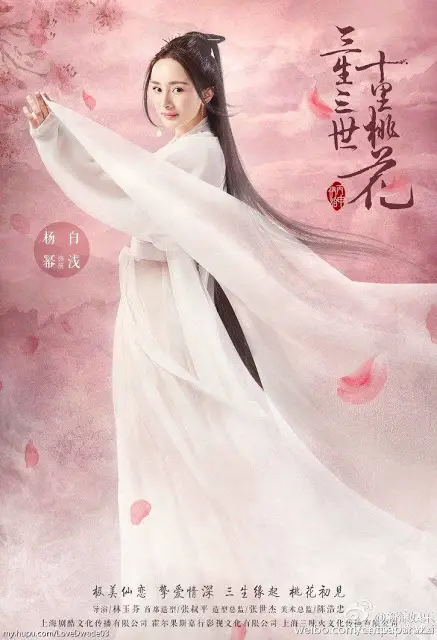 Yang Mi as Bai Qian is the nine-tailed fox from Qing Qiu, an immortal who fell from the heavens to live as a mortal. She meets the love of her life and their tragic romance spans over three lifetimes. 
Mark Chao as Ye Hua, the formidable prince of Jiu Chong, an immortal who loves only one woman in three lifetimes.
Ken Chang as Zhe Yan, the first phoenix since the creation of heaven and earth. He keeps out of the affairs of the three realms as he guards the ten miles of peach blossoms. 
Dilraba Dilmurat as Feng Jiu, a red nine-tailed fox who is also a hapless romantic willing to do anything for the sake of love. She is Bai Qian's beloved niece.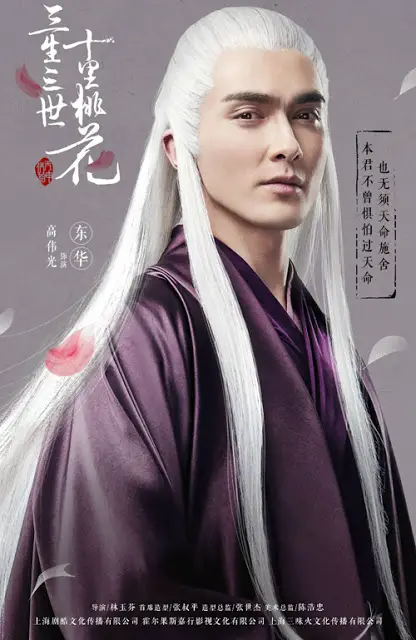 Vengo Gao Weiguang as Dong Hua, an immortal who controls life and death within the six realms. He is admired by many but has eyes for only one.
Alan Yu Meng Long as Bai Zhen, Bai Qian's fourth brother and a man who loves to drink and leads a carefree life.
Maggie Huang as Su Jin, Ye Hua's concubine in a one-sided love with her husband. Jealousy consumes her and she becomes a threat to Bai Qian.
Vin Zhang Bin Bin as Li Jing, the second prince of the Ghost Tribe who mistakes Xuan Nu for the woman that he loves.
Zhu Xu Dan as Xuan Nu, a woman who admires Bai Qian's beauty so much that she assumes Bai Qian's identity.