Martial Universe
武动乾坤 has begun filming on Nov. 14, yet the joyous occasion seems to have been overshadowed by 
some drama with regards to casting
. Nevertheless,
Yang Yang
,
Crystal Zhang
, 
Wu Chun
and
Ashton Chen
were all smiles in the prayer ceremony held in Xiangshan, Zhejiang and it looks like they're bringing home red envelopes (money) too. It's a Chinese thing.  
Yang Yang offered his prayers, then Wu Chun who went after Crystal Zhang gestured for him to go first. She followed suit and then Ashton Chen's went last, each of them going though the ritual of holding the incense with both hands and praying to the gods three times. 

During the event, Yang Yang introduced his character as a hero who fights evil for the sake of good. He added that he is extremely happy to be part of a talented team and thankful for the role that was entrusted to him. Separately, Crystal Zhang admitted that she really likes her character's spunky personality and unwavering attitude when it comes to love.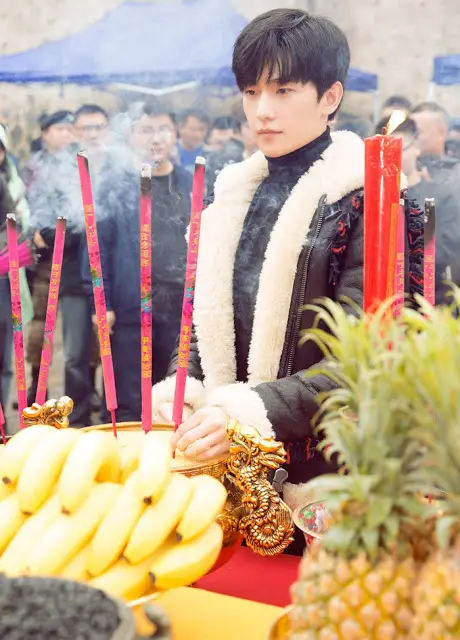 Source: Ent163