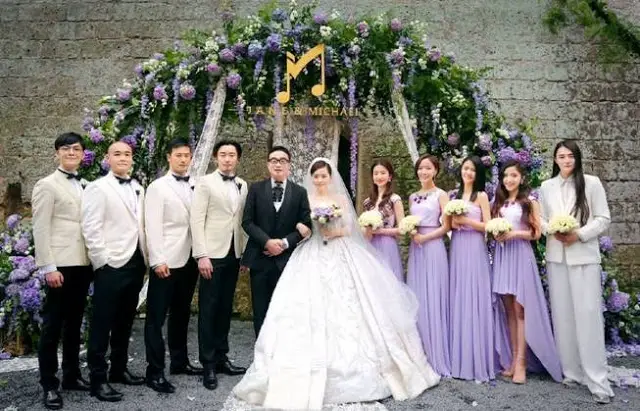 If you are like me, then you probably didn't know of 
Jane Zhang
until she recorded the ending song for the epic historical drama called 
Empress of China
. It was also around then that I began following her in I Am A Singer and subsequently turned into a fan.

This November, 32-year-old Jane Zhang finally ties the knot with 50-year-old Feng Ke in Italy after dating for twelve years and getting engaged last year. The couple has been on the spotlight for all the wrong reasons recently because of the escalating bad blood between Zhang's mother and her fiancee.
Nevertheless, the wedding proceeded without Zhang's mother. It may not be flashy nor fun-filled as the other celebrity weddings this year but it is certainly serene, elegant and star-studded just the same with the attendance of Tang Yan, Wang Luo Dan and Crystal Liu as the maid of honor. 
What seems to be trending among c-netizens is the fact that Jane Zhang was confident enough to let someone as beautiful as Crystal Liu share the spotlight and all I want to say is, come on guys, let the woman have her day.

To top off the festivities, Jane Zhang has released her first English music video called Dust My Shoulders Off in collaboration with Timbaland and Jim Beanz and it sounds pretty good.