I just finished Ice Fantasy's most epic episode to date but no one I know can relate, so here I am posting online because you guys, I know you're watching too.

Panda Rants is a new segment where I try to talk dramas and rant. Spoilers ahead.
Ice Fantasy (currently watching till episode 39)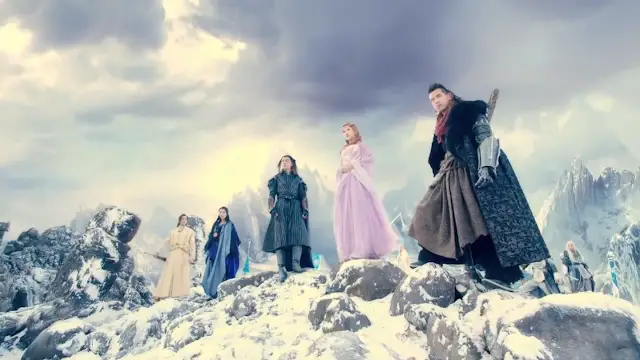 Ice Fantasy is lacking in more ways than one but I still like it enough to tune in week after week. 
While layered characterizations would have made a more exciting watch, seeing everyone looking badass is just about as good as it gets.
It tells a story that plays on emotions just enough to matter but not enough to dig deep. I liked 
Li Luo and Kasuo's wedding, which was sweet and serene and I was saddened by Li Luo's death in the hands of Lan Feng but 
none of it really hit home, that is until Shi's death, which had me bawling like a baby.
Shi's death was entirely for the sake of his brother, which makes it all the more tragic and it's ironic to think that his mother unwittingly caused it too. He was hands down
 the most complex and well-developed character in the entire series that it seems a waste to let him go.
Did he really have to die? Did he really think it to be the ultimate gift for his brother? He explained his reasons in a dream but I'm only half-convinced though it does effectively make Kasuo almighty once more, yet how do we go from here?
Legend of Chusen (till episode 37)
Any fan of Ice Fantasy should try Legend of Chusen, a c-drama within the same genre though I think that Chusen has a leg up in almost everything, even cinematography. 
Ice Fantasy may have flashy extravagance going for it but I quite like Chusen's subdued radiance, which translate beautifully onscreen.
Unfortunately, the episodes as of late have been going downhill, focusing on adventures that do nothing for the plot. I even saw someone commenting that episode 34 felt like a repeat of episode 33 and all I can do is nod in agreement, what's more, Bi Yao has amnesia, the most hated drama trope in the universe.

Sparrow (till episode 9)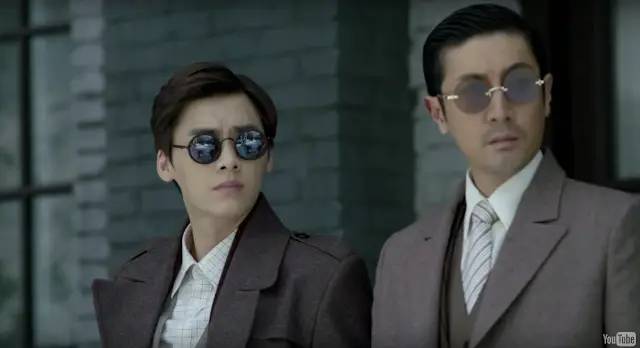 I am barely making a dent on Sparrow, which comes out with two episodes almost daily but it's going. It is interesting enough to keep me on my toes but I have seen better
.
As intelligent as Chen Shen appears to be, his plans fall short of a failure and it's just not as exciting to see the good guys at a constant disadvantage. 
To make matters worse, his lady love is totally not spy material and the show acknowledges it too, setting her up to be a typical damsel in distress.

The Mystic Nine (till episode 18)
The Mystic Nine was decent but Zhao Li Ying made it brilliant. Yet we're back to putting ZLY on the sidelines in exchange for some tomb raiding action.
Chen Pi's transition to villainhood is frustrating as well because it seems like such a ridiculous way to turn evil. If only someone bothered to tell him that his beloved Shi Niang was dying, wouldn't that solve all? or at least visited him when he was in the hospital knocking on death's door.
Moon Lovers: Scarlet Heart Ryeo (episode 7)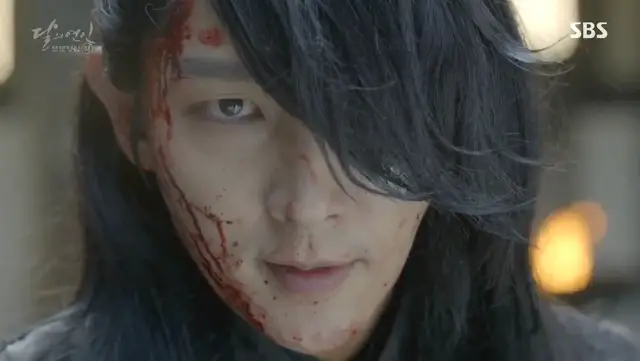 Lee Joon Ki going crazy axe murderer lit the screen on fire but that was four episodes ago…
I actually appreciate the whole concept behind Scarlet Heart Ryeo because it manages to be a remake that's not a rehash of
Scarlet Heart
. If only
 the romance can also be as intense as the politics, whether it's between 8th and Hae Soo or 4th and Hae Soo because that's what the drama is supposed to be about.

Moonlight Drawn By Clouds (till episode 4)
I enjoyed it but not as much as everyone and their mother who have been raving about Moonlight, my brother included. Beautiful and swoon-worthy as it is, I wanted conflict and high stakes rather than a simple story about a boy who meets a girl disguised as a boy.

For me, it was the dance that sealed the deal. Yeong and Yoon Sung fell in love, so did I.

Panda Rants -> Next