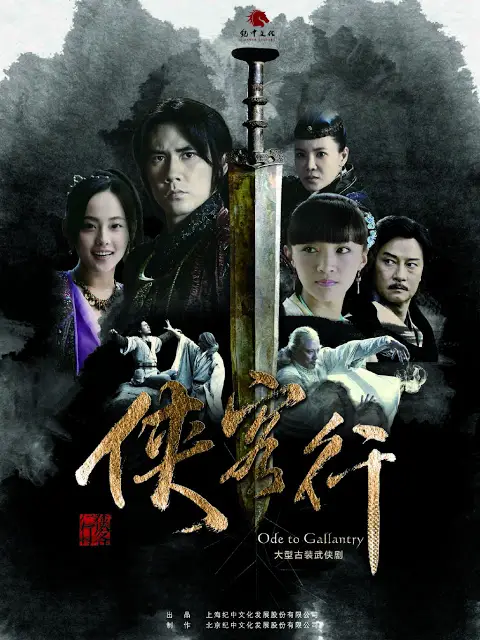 Ode to Gallantry
侠客行 is a 32-episode Chinese wuxia starring 
Cai Yida
, 
Zhang Jiani
 and 
Li Jing Yang
. It is produced by renowned filmmaker 
Zhang Ji Zhong 张纪中 who is known for his classic adaptations of Jin Yong 金庸 novels.
Unfortunately, the combination of a lesser known cast and a novel that is not as widely-read as say the Condor Heroes trilogy may have been the reason why this 2014 c-drama has yet to secure an air date. 
Nonetheless, Jin Yong's larger than life novels are usually a must-watch for me so I'll probably give it a shot, if and when it airs.
Shi Qing and his wife have two sons. The younger son Shi Zhong Jian was killed by a vile woman who was obsessed with Shi Qing. Because of the loss of a child, the eldest son Shi Zhong Yu was raised coddled and spoiled by his mother. Left with no choice, Shi Qing sends his son away hoping that he will make a man out of himself under the tutelage of Lin Yun City.
Three years later, it is said that the black iron tablets have resurfaced in jianghu (aka martial arts world) and that whoever obtains said objects will be granted a wish. In comes stumbling a beggar who becomes the focus of the story and he forms an unlikely friendship with Shi Zhong Yu.
Release Date: July 7, 2017 CCTV

For synopsis, cast and ratings, see 2017 Chinese TV series.