Legend of the Condor Heroes 射雕英雄传 is a 2017 Chinese television series adapted from the first part of the Condor Trilogy written by Jin Yong that follows the wuxia adventures of Guo Jing and Huang Rong.
Like many of the author's works, the trilogy is a
 multi-layered epic of fact and fiction to create a martial arts-verse of noble heroes in the historical era.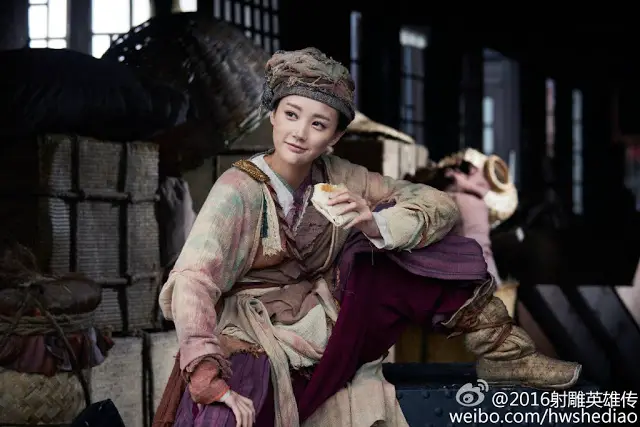 A series this well-known often invites a lot of overenthusiastic opinions on the cast though most would hardly know where to begin given the unfamiliar faces. Having made h
er debut in 
Demon Girl
, Li Yitong is a virtual unknown compared to the household names before her that have played the same part, but even from the one drama that she's been in, I can see why she 
landed the role of the spunky and witty fireball that is Huang Rong. 
William Yang Xuwen
on the other hand might take some convincing. Guo Jing is a character that seems to be an oxymoron of sorts, dim-witted yet somehow clever enough to lead an army and portraying his squarish personality may end up being harder than it seems.
 In his defence, Yang Xuwen was quite charming as a supporting character in 
Legend of Chusen
, so that's a good sign already. 
Rounding up the rookie cast are Chen Xingxu and Meng Ziyi. They are joined by Zhao Lixin, Michael Miu, Hei Zi, Mi Lu and Liu Zhiyang. 
If you are a fan of Chinese novels, check out Chinese to English translations on
volare
.