Do you ever get that feeling where dramas invoke a sense of deja vu? Oftentimes, I find this happening more so with dramas airing on the same time slots having the same themes.

I wonder if the production team purposely leaks information to copy off of each other or whether they really just happen to come up with the same idea. Needless to say, I'm all for it. After all, it's much easier to group together dramas based on individual taste.

Recently, I've been watching dramas all about lies. Some similarities might not be so apparent but I guess it depends on the eye of the beholder.


Pinocchio – about a girl who can't lie and a boy who has a secret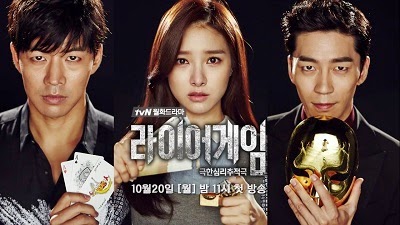 Liar Game – a reality TV show where participants lie to win
The Game of Lies – about a struggling author who resorts to forgery.
Miss Ripley – about a young woman who pretends to be someone she's not
That Winter, the Wind Blows – Oh Soo, a swindler trying to lie his way into Oh Young's life
Baby-Faced Beauty – 34 yr old Lee So Young has to keep up the ruse of being 25 years old

Inline with the idea of characters pretending to be someone they're not, there are also plenty of revenge dramas in Drama Land and they usually end in tragedy. After all, what better way to ruin a revenge plot than to realize that the object of their revenge is actually dun dun dun dun….
There was nary a time when I did not like dramas about gumihos (nine-tailed fox). They are mythical creatures which seem to be prevalent in Easter Asian cultures. As an avid fantasy action fan, I really enjoy dramas like the following:
Gumiho Family Book (action-romance)
Gumiho: Tale of the Fox's Child (thriller)
My Girlfriend is a Gumiho (romantic-comedy)
Nine-Tailed Fox (action romance drama)